Trump meets with Poland's Andrzej Duda ahead of G20 summit
As part of his visit to Warsaw, President Trump will meet with his Polish counterpart Andrzej Duda and deliver a speech ahead of the G20 summit in Hamburg, Germany. The visit with the Polish leader is expected to be a warm one as Poland's conservative government is hailing the Trump sit down as a huge success to its diplomacy and European standing. Duda said the talks will focus on "very concrete issues" such as security, energy and economic cooperation. The visit coincides with the "Three Seas Initiative" in Wroclaw, Poland, which includes leaders from central, eastern and southern European countries looking to find ways to boost trade and cooperate on infrastructure projects. 
Rep. Steve Scalise re-evaluated after being readmitted to ICU
House Majority Whip Steve Scalise's status will be re-evaluated Thursday after the congressman was readmitted to the intensive care unit of a Washington hospital in serious condition over "new concerns for infection." Scalise, R-La., and four others were injured when a gunman opened fire on a Republican baseball practice in nearby Alexandria, Va., in June. The congressman was transferred out of the ICU after his condition improved to fair, the MedStar Washington Hospital Center confirmed last month. 
Trial of controversial ex-sheriff Joe Arpaio nears end
Closing arguments are set to begin Thursday in the criminal contempt trial of former Arizona sheriff Joe Arpaio. The longtime sheriff of Maricopa County is being tried on a misdemeanor charge of intentionally violating a federal judge's order in 2011 that barred his signature traffic patrols targeting immigrants. Plaintiffs, including the American Civil Liberties Union, alleged that the patrols violated Latinos' constitutional rights. Arpaio has made a long-shot request with the U.S. Supreme Court to put the trial on hold, arguing he's being denied the right to a jury trial.
Pence to visit Kennedy Space Center
Mike Pence will tour the spaceport facilities and address employees at the Kennedy Space Center on Thursday. The visit comes on the heels of President Trump resurrecting the National Space Council, which Pence will chair, by way of executive order. The council was created 60 years ago to navigate America's first forays into space but has been inactive since 1993. Pence will learn more about the facilities as well as NASA's newest spacecraft, which is designed to take astronauts into lunar orbit and eventually to Mars.
Execution of Va. man draws worldwide attention
A man set to receive a lethal injection in Virginia on Thursday has garnered calls for clemency from national mental health advocates, including several lawmakers and two United Nations human rights experts. William Morva was convicted for the 2006 killings of Derrick McFarland, a hospital security guard, and Eric Sutphin, a sheriff's deputy. Morva's attorneys argue his crimes were the result of a severe mental illness that makes it impossible for him to distinguish between delusions and reality. Rachel Sutphin, the deputy's daughter, said she is among those urging Democratic Gov. Terry McAuliffe to halt Morva's execution. 
Bonus: NBA free agency rolls along
While the majority of the NBA free agency fireworks have already gone off, players can officially put pen to paper Thursday with the signing moratorium ending at 12:01 p.m. ET. A number of big names are still available, including former league MVP Derrick Rose, who spent last season with the Knicks. In the first days of free agency, Chris Paul was dealt from the Clippers to the Rockets in a sign-and-trade, Blake Griffin re-signed with the Clippers and Gordon Hayward chose the Celtics. Kevin Durant opted to stay with the Warriors and Steph Curry signed the richest contract in NBA history.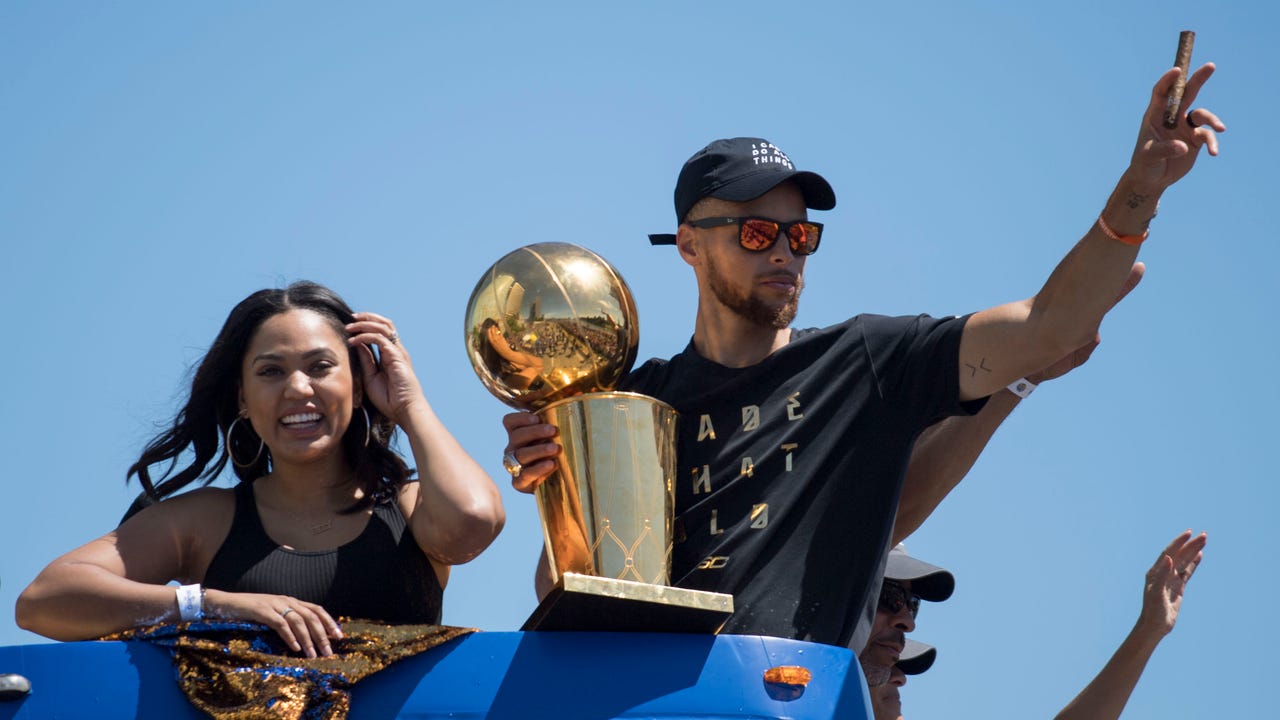 CLOSE
A look at which NBA players have signed new contracts during this year's free agency period.
USA TODAY Sports
Contributing: The Associated Press
Read or Share this story: https://usat.ly/2usHPaB