The NBA's crazy season is upon us, as free agency kicked off at 12:01 a.m. ET on July 1.
Let's take a look at the deals, and give grades for the teams involved. 
(Teams can't officially sign players until the moratorium period ends July 7, so all details below are based on reports. Follow Sporting News' free agency tracker to see the original report for each contract and the specific terms of each deal.)
J.J. Redick: signs with Philadelphia, one year, $23 million
Other notes: N/A
This is such a fun fit, and such an interesting idea for a Sixers team that looks like it will be rapidly approaching playoff status as soon as next season. And at a one-year contract using the massive dollars and salary cap space the Sixers have at their disposal, there's no downside. 
Redick is coming off four career years with the Clippers playing next to Chris Paul, Blake Griffin and DeAndre Jordan where he averaged nearly 16 points per game while hitting 44 percent of his 3-pointers. His 61.5 true-shooting percentage while taking that high number of shots is absolutely absurd. He's also continually improved his ability to create off the bounce when attacking closeouts, and he's a smart positional defender, even if he's not a difference maker on that end. 
FILM SESSION: How the CP3-Harden combo could become unstoppable
Redick is exactly what the Sixers needed around Joel Embiid and Ben Simmons as a floor spacer given that the Sixers have not hit more than 34 percent of their 3s in the last three years, and not ranked higher than 24th in 3-point percentage during that time. Plus, pairing him on the wing with Robert Covington and giving him Embiid inside as an anchor should help insulate him defensively.
It's also worth noting that Redick is considered a consummate professional around the league, and a guy that will be a terrific mentor for all of the 76ers young players. He'll not only potentially help get the Sixers to the playoffs, but he'll help foster the development of everyone on the team. This is a home run. It's hard to see a signing I rate better than this. 
Grade: A+
Langston Galloway: signs with Detroit, three years, $21 million
Other notes: No options, straight three-year contract
This is an interesting decision in that, more than anything, it's likely a sign that there are more moves to come in Detroit. Given that Detroit is operating over the salary cap and utilizing its non-taxpayer mid-level exception, the Pistons would be theoretically hard-capped this season at approximately $125 million.
That would leave them in peril of not being able to match a max offer sheet for Kentavious Caldwell-Pope, a restricted free agent. There is not a circumstance where I can see them taking that risk. Given that the Galloway deal has been agreed to during the moratorium, I would look for more moves. 
It's a roster ripe with opportunities for trades. Forwards Tobias Harris, Marcus Morris, and Jon Leuer would make sense in a lot of other places. Caldwell-Pope, Reggie Jackson, Ish Smith, and the recently-drafted Luke Kennard would seem to make Galloway an ancillary need in the backcourt. It's a glutted roster that should be relatively easy to de-glut. 
TRADE TRACKER: Biggest rumors, reported deals
For Galloway's part, this is an overpay of a couple million per year, but it's one that might work out in the end. At 6-2 with long arms, Galloway is a tough perimeter defender who can knock opposing players off their game. He's best at defending point guards, but good at defending 2s as well.
The questions are on the offensive end, where Galloway is stil a streaky shooter that doesn't give you much attacking the basket due to his inefficiency inside the arc. On the plus side: Galloway hit 39 percent on over 300 3-point attempts last season, so the streakiness might be going away. To end up being worth this deal, he'll need to solidify those marks from 3, and he must become a better playmaker for others or a more efficient scorer in the paint. 
We'll see how the Detroit backcourt shakes out, but Galloway's fit with Kennard off the bench would be stellar if you believe (like I do) that Kennard might be able to initiate some offense. He's a solid fourth guard right now with the upside to be a top bench option if things break right. The Pistons are paying for the potential of the top-end outcome, but it could be fine in the end. 
Grade: C+
Stephen Curry: re-signs with Golden State, five years, $201 million
Other notes: No early termination options or player options, straight five-year contract
This was the no-brainer of no-brainers. The two-time league MVP coming off nearly averaging a triple-double in the NBA Finals was always the mostly likely candidate to be the first player to be eligible for a designated veteran player extension deal — a new addition to this collective bargaining agreement that allows players below 10 years of service time still with the team they were drafted by to be eligible for the maximum 35 percent of the salary cap players are able to receive. 
MORE: LeBron says Curry deserves how much?!
Curry's deal will start at $34,682,550 next season and escalate up to $45,780,966 by the time it's over in 2021-22 as a result of the eight percent raise structure he is entitled to in his max contract. By the time 2021 rolls around, the Warriors will have some significant decisions to make, as the repeater luxury tax will become a factor in how they want to build their roster. But those are problems for another day, a couple of years down the road. For now, the Warriors will be happy to get one of the absolute premier players in the world under contract for another five years. 
Grade: A+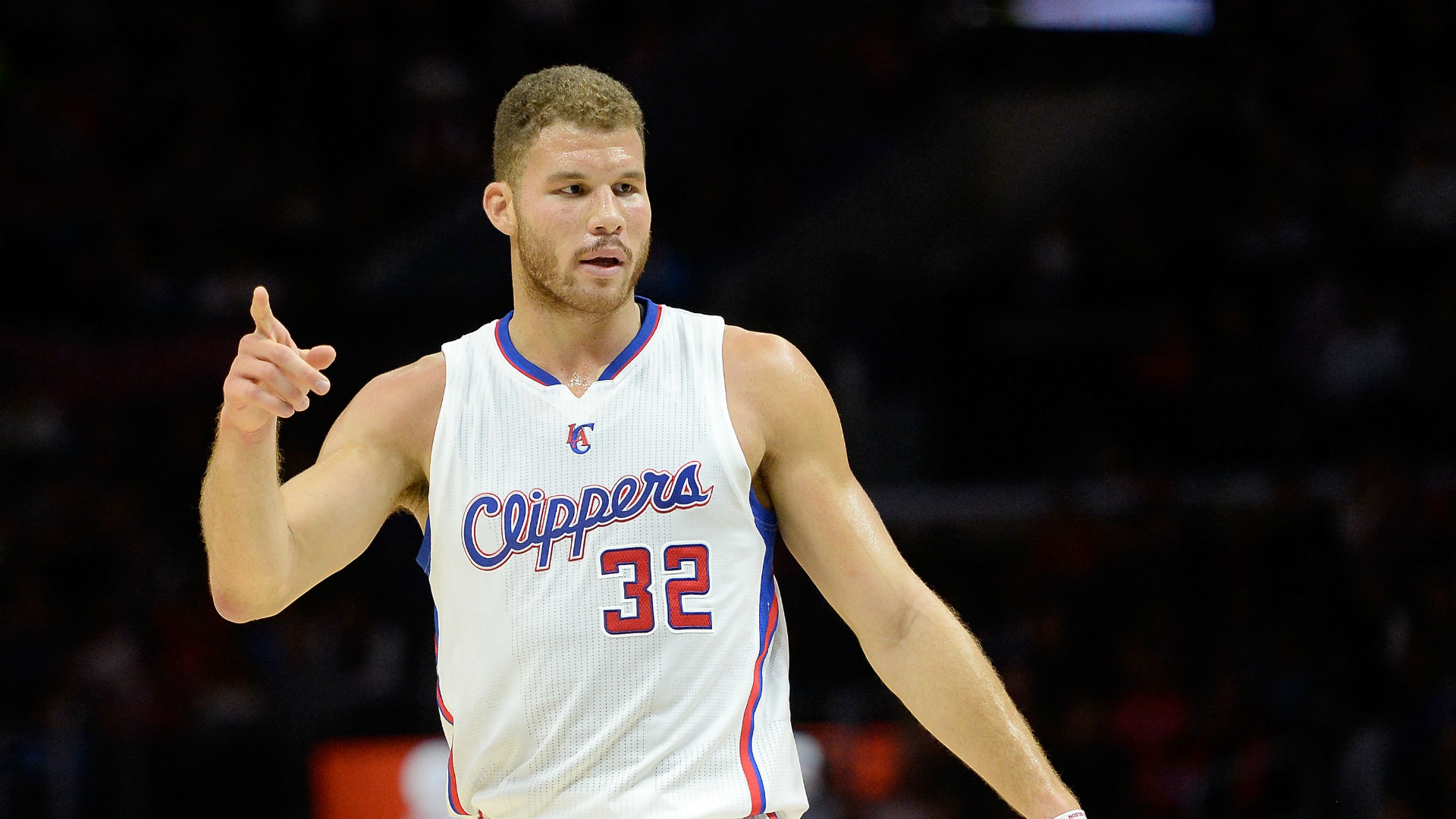 Blake Griffin: re-signs with Los Angeles Clippers, five years, $173 million
Other notes: No no-trade clause
After Chris Paul's trade to Houston, this became priority Nos. 1, 2, and 3 for the Clippers in free agency. Griffin gets a max contract to stay in Los Angeles that will pay him approximately $29,727,900 in year one, escalating up to $39,240,828 in year five. Given that salary structure, there were always a lot of reasons for him to stay in Los Angeles, regardless of what Paul ended up doing.
In fact, Paul's departure may have greased the wheels a bit. It made the Clippers likely to offer Griffin his full max, and sources around the NBA believed that while Griffin and Paul would have been willing to play together next season, they also weren't necessarily looking forward to it, either, given that the Clippers would have largely brought back the same group of players around them. 
So Griffin stays and Paul goes, creating an interesting dynamic for Los Angeles next season and into the future. When Griffin is healthy and at his best, he's worth that money as one of the most highly-skilled offensive big men in the NBA. He averaged 21.6 points, 8.1 rebounds and 4.9 assists per game last season, one of just six players in the league to do that along with James Harden, Giannis Antetokounmpo, LeBron James, Russell Westbrook and Kevin Durant.
DEVENEY: Clippers stave off rebuild by re-signing Griffin
In his last fully healthy season in 2014, he finished third in MVP voting, followed by an eighth-place finish in 2015. It's often forgotten because of the injuries, but Griffin is genuinely one of the NBA's elite when he's on the floor. 
Those injuries, though, provide some real downside for this deal. In late 2015, Griffin tore his quadriceps and had to miss four weeks. Then he broke his hand in an altercation with a Clippers' staff member in early 2016. In late 2016, he had minor surgery to repair his right knee. In the playoffs this year, he injured the plantar plate in his right big toe, and his status for the start of 2017-18 is still somewhat unknown. Can he finally put together a fully healthy season like he did in 2014? 
That's the major question here, not talent. This re-signing is a move the Clippers had to make, but the jury is out on whether we will look back on this as the right decision for the franchise due to factors that can't be predicted. 
Grade: B
Jrue Holiday: re-signs with New Orleans, five years, $126 million
Other notes: Player option on Year 5, incentive clauses that could push value to $150 million
It was widely assumed around the NBA that Holiday wasn't going to end up anywhere else but New Orleans. Not only did the Pelicans not have any option other than to re-sign him due to their current roster salary structure, but also the organization and player had built up a level of mutual admiration for each other owing to how they handled his wife's health crisis together. This was an easy match for the two parties. 
The question now shifts to value. Holiday will (likely) begin this contract by making $21.7 million, with eight-percent raises pushing it up into the $28.7 million range by the end of the deal. At that price and length given Holiday's current skills and injury history, it's a small overpay.
This was the first (mostly) healthy season for the former UCLA product in New Orleans, and he responded by putting up 15.4 points and 7.3 assists per game. Holiday is also a strong defensive player who not only can be a pest at the point of attack and force turnovers by getting into passing lanes, but he's also big enough to not get bullied by many switches and mismatches.
TRADE RUMORS: NBA Twitter goes nuts over George-to-OKC trade
Holiday is now being paid as a borderline top-10 level point guard, though, and it's hard to say he's hit that mark yet in his current city. But as one of the youngest unrestricted free agents in this class, it's possible there's still more upside than meets the eye as he grows with this core. With his ability to not only play off the ball on offense due to his shooting ability, but also on the ball in the pick-and-roll, he's a good player to have surrounding Anthony Davis and DeMarcus Cousins. 
His wide range of skills makes him a compatible fit in any scenario if the team has to change course next summer when Cousins becomes a free agent. That makes him an easily tradeable piece if necessary.
Simply put, Holiday had the Pelicans over a barrel. If they lost him, they weren't going to have the resources to go out and acquire another guard at his level. This was about as good a deal as the Pelicans could have hoped for going into the process, even at the cost it took. 
Grade: B
Jeff Teague: signs with Minnesota, three years, $57 million
Other notes: Player option in Year 3
The Timberwolves were always going to be in the market for a free agent point guard this summer. The Ricky Rubio trade to Utah for Oklahoma City's first-round pick in 2018 made that even more likely on Friday afternoon. It seems likely the Wolves did their due diligence beforehand on the best point guards of the class (George Hill, Jrue Holiday and Kyle Lowry), and they came away believing that Teague was their best bet in terms of signability and skill set. 
Consider the trade like this: Rubio for Teague, that first-round pick and $3.5 million less in cap space this offseason trade (assuming, as I do, the team will use the typical eight-percent raise strategy in each year to structure Teague's contract to conserve cap space). In that vein, I like it for Minnesota.
MORE: Could Jimmy Butler trade change course of NBA history?
Teague is a better fit offensively than Rubio was ever going to be with Jimmy Butler and Andrew Wiggins on the perimeter. Essentially replacing Rubio at the cost of Teague plus $3.5 million also allows them to stay in the market for elite power forwards with the existing cap space they have. Future money on a three-year deal isn't necessarily the worst thing in the world. Because of the upcoming Wiggins extension and the Butler trade, the Wolves will be capped out following this summer. 
The key for Teague is that he gives the Timberwolves a point guard who can not only run offense by himself, but he can also play off the ball next to Butler. In the past two years, Teague has sneakily become a terrific shooter. He's hit 38 percent of his 527 3-point attempts. Last year, Teague finished in the 83rd percentile of all players in jump shooting off the catch. In 2015-16, Teague was the best off-the-catch shooter in the NBA according to Synergy, hitting his 101 attempts at a 75.2 effective field goal percentage. 
Sure, Teague does not necessarily bring the defense that Rubio does. But his offensive profile is stronger, his fit on the team is better and the Timberwolves get a first-round pick for their troubles. I'm a fan of this move, overall. 
Grade: B+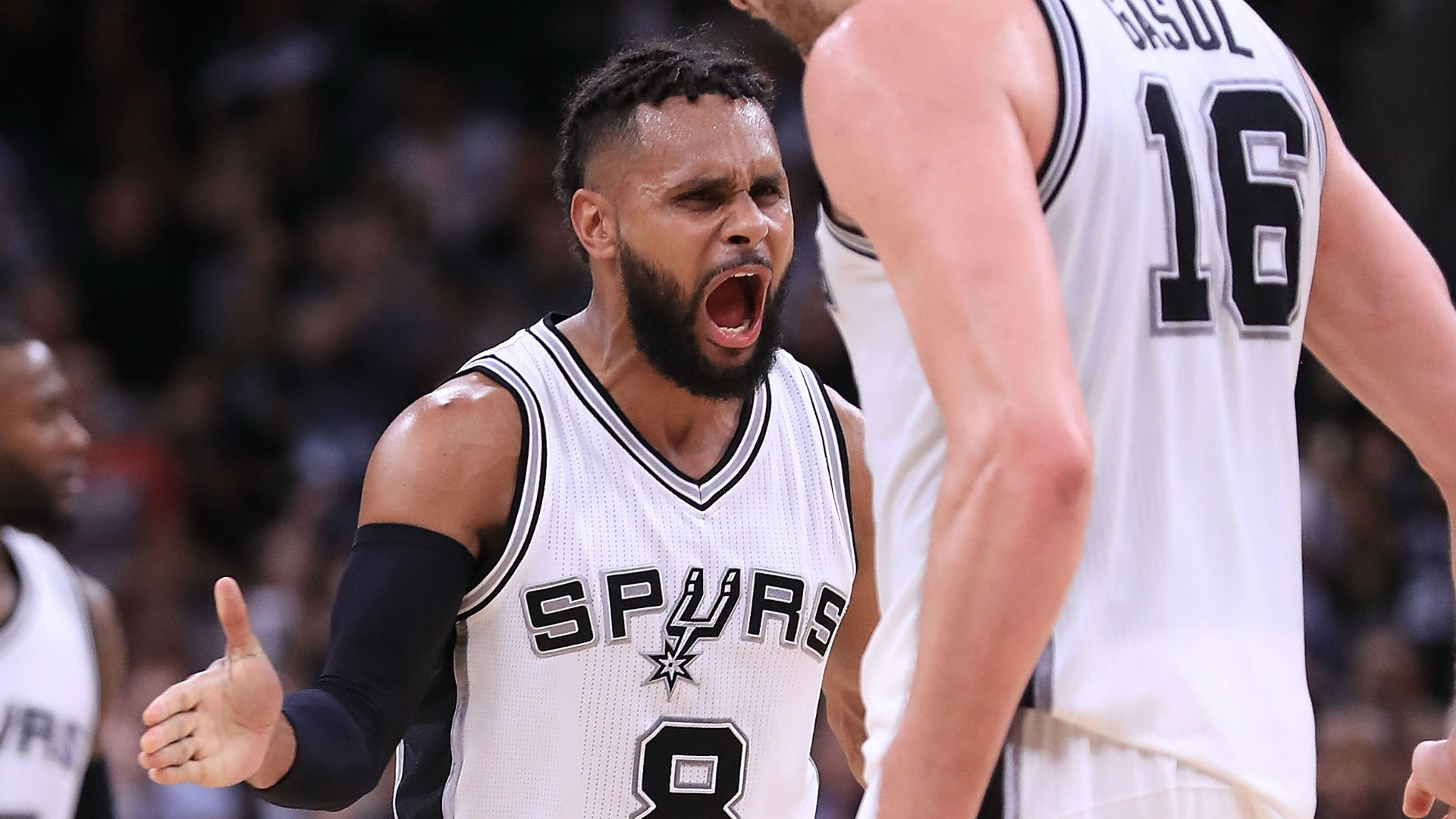 Patty Mills: re-signs with San Antonio, four years, $50 million
Other notes: N/A
This is a value signing for the Spurs from a player who likely took a discount to stay where he was comfortable in San Antonio. Mills averaged nearly 16 points and six assists per 36 minutes last season while hitting 41.4 percent of his 3s for a 57.6 true-shooting percentage. Those are great numbers for an awesome backup guard. 
More than that, though, it's the versatility Mills can provide for a team that will be missing Tony Parker for a portion of the year next season. Sure, Mills is still at his best running off screens and using his lightning quick release to knock down 3s, but he's also improved his ability to step in as a point guard when necessary over the years. Despite his size limitations, the six-foot guard has worked to become a pesky defender that won't be a liability in most situations. 
DEVENEY: George trade means Thunder have eyes on keeping Westbrook
This isn't complicated. The Spurs, as they so often do, prioritize guys who they know fit in their own scheme and culture, and still have something like $13 million left over in the tank now to go out and add a piece. It's worth noting that Mills will turn 29 before the season, meaning his game will need to age at a reasonable pace for this to work out as well as it looks like it should. But on the whole, this was an easy choice for the Spurs. 
Grade: A-
Tony Snell: re-signs with Milwaukee, four years, $44 million
Other notes: Player option in Year 4four, incentives that could push deal to $46 million
What a difference a year makes for Snell. Before the season started, he was traded from Chicago to Milwaukee straight up for former NBA Rookie of the Year Michael Carter-Williams. Now, Carter-Williams is the one whose team didn't even put out a qualifying offer, and Snell gets a deal that will pay him eight-figures annually. Honestly, I thought there was a good chance he would get more than this.
For the Bucks, it's an interesting deal. Snell is the definition of a 3-and-D player. He's a lanky 6-7 guard with long arms, a player that is not only switchable onto players basically 1 through 4, but also a high-level defender who uses his hands and footwork to disrupt opposing players. He's not all-defense caliber yet, but he's certainly above average.
MORE: Jabari Parker's injury history leaves Bucks with limited options
Offensively, he's purely catch-and-shoot and cuts backdoor. Last season according to Synergy, Snell took 292 jumpers off the catch as opposed to only 35 shots off the dribble. He's extremely efficient on those shots off the catch, hitting them at a 60.8 effective field goal percentage. It's low usage, but effective.
Snell is a low-end starter in the NBA right now, but he's a worthwhile starter nonetheless. And at just 25 years old, there's room for growth with him on defense as he keeps learning the tricks of the trade. This might be an overpay of one or two million per season, but it's a fine contract for a team that will understand how to utilize his particular skill set on the wing and a player that seems to be on the rise. 
Grade: B+
Shaun Livingston: re-signs with Golden State, three years, $24 million
Other notes: Third-year, partial guarantee of $2 million
This isn't a surprise, and it's a simple deal. Livingston has been a terrific piece for the Warriors for the last three years, a bench player who can slide up and down their lineup anywhere from the 1 to the 3 position both offensively and defensively. He's a perfect fit for their positionless scheme, and his ability to initiate offense also gives them some security on that end in case Andre Iguodala signs elsewhere. Value-wise, it's a perfect deal on both sides.
MORE: Curry still dominating NBA jersey sales
The partial guarantee on the third year is also vital for the Warriors, who by that stage could be in major luxury tax hell. The ability to dump Livingston if necessary in order to keep their core of stars together is extremely important, and could save them from making a tough call. He'll also be a tremendous trade asset in that second year due to the nature of the deal. 
Grade: A
David West: re-signs with Golden State, one year, $2.3 million
Other notes: Veteran's minimum contract for player 10-plus years of experience
It makes sense that West will return to the place that got him his first NBA championship. He played an integral role as a bench big this season, and at 37 years old, that would seem to be his role anywhere else. 
MORE: Durant gives Westbrook praise for MVP season
West is a smart, positional defender who can guard both big positions, as well as an efficient scorer who hit his shots at a 57.1 true-shooting percentage. He hit a ridiculous 51 percent of his shots between 16 and 23 feet last season. He's a true midrange assassin. 
It's expected that this will be West's last year. Overall, just a simple signing that will help Golden State on its path to repeating. 
Grade: A 
Cristiano Felicio: re-signs with Chicago, four years, $32 million
Other notes: No options, straight four-year deal
Felicio is a tough one to gauge. An average annual value of $8 million is an overpay in this market flush full of centers based on what Felicio is now. But the Bulls aren't paying for what Felicio's done so far, they're paying for what he has the potential to become. And at 24 years old — and realistically, even younger in basketball years given his path to the NBA from Brazil — it's possible for him to exceed the value of this deal. 
At around 6-10 with little perimeter skill, Felicio is an undersized center who relies on his high motor, wide body and good athleticism for his size to create havoc. He's a good rebounder, and for a Bulls team that continues to put a premium on the offensive glass, he'll be a good fit in their scheme. His touch around the basket is strong, and he's a solid defender at the rim due to his ability to be a deterrent around the basket.
Basically, he's a screen, run, jump, catch, dunk, defend player, and he's one that stays within himself while having an innate understanding of where he needs to be. 
NBA TRADES: Zach LaVine has All-Star expectations with Bulls
But while staying within oneself is a skill, the rest rest of his game is lacking. He doesn't defend in space at a high level despite being relatively mobile. He's a pure finisher in the pick-and-roll, not a player who can make reads off short rolls for others. He gets lost in rotation on defense.
While he was a bright spot for Chicago this year and developed into a rotation player, I'm not sure he does anything terribly different than some minimum-salaried bigs. The Bulls are betting big on upside here, paying for the potential top-end outcome. Given that the Bulls are rebuilding and that the money isn't crazy, this isn't a bad bet. But it's hard to call it a good one, too. 
Grade: C